Smart gadgets have made our lives easier, making them more interesting. Their use in our daily lives helps us do our tasks easily. We can enjoy the latest technology services by using these smart gadgets, making our daily work more interesting. Are you planning to buy some latest smart gadgets? What is the hot-selling smart gadget on Amazon? What are the smart gadgets that everyone should have? Are you looking for the best gadget in the UAE? well, you are in the right place. In this article, I am going to share some latest smart gadgets to use in our daily lives. Get them from the official website or shopping app Amazon at a discounted rate by using Amazon promo code. Let's discuss the best of the latest smart gadgets available on Amazon
Meta Quest 2-The Best Headset
It is one of the latest hot-selling gadgets on Amazon loved by users in the UAE. This superb headset has a high-resolution display often used while playing games making it the best choice for gamers. They enjoy video gaming as it has a super-fast processor for a smooth voice chat. On the packaging of this item, there will be an oculus named title on it. You can enjoy a 3-D positional audio service by using this amazing gadget. You can use it with a PC, for playing video games and for entertainment purposes. It consists of a power adapter, 2 AA batteries, a VR headset, 2 touch controllers, and a charging cable. The price of this article on Amazon is AED 1018. Amazon Prime sale gives you a chance to get it at a discounted rate.
Eteckcity Scale For Body Weight And Fat Percentage Calculations
It is the most popular high-demand weight-measuring scale used to measure body fat and muscle mass. The size of this smart gadget is 10.2 inches in length and width. It is a lightweight device, so we can easily move it on the floor of your home. The advanced BIA technology being used in this smart gadget helps you to calculate your exact body fat, muscle mass, Basal metabolic rate, and water content present in your body. A free VeSync app is installed on this device that helps you set a goal and calculate your progress. It will tell you the progress towards your goal and help to motivate you to stick up to your desired weight. The price of this device on Amazon is AED 293.
Cosori Pro-Ii Air Fryer Oven Combo
It is one of the latest popular kitchen gadgets high in demand. It works both as a fryer and an oven. The size of this Air fryer is 5.8 QT. It comes with. detachable non-stick basket which can be easily detached from the fryer and washed thoroughly. It comes in mostly black and white color. It is manufactured by using the latest technology to cook food by air frying method. The air frying method has become popular for cooking food due to its great health benefits. Deep-fried food has been replaced by air-fried food which makes this gadget a useful device for your kitchen. The material used in its construction is Aluminum, Plastic, and metal.
You can set the time and temperature according to your choice. You can prepare crispy food in this fryer at a temperature of about 360° C. A guidebook is given with it to use this apparatus. The recipe book comes with the gadget with delicious food recipes you can try in this air fryer. Thus, this gadget will help you try and explore new recipes in a different style making your kitchen life more interesting. The price of this article on Amazon is AED 477.
Google Nest Learning Thermostat- An Alexa Device
It is a small gadget that detects the temperature change and sets the temperature of your room according to your choice for your comfort. It adjusts the temperature automatically and does not heat up or cool down the temperature after a limit you have set. It works as an inverter and changes the temperature of your room by receiving commands through a remote, laptop, or mobile phone. Moreover, a notification pops up on your mobile phone if this device detects any temperature change.  It is designed beautifully with a high-resolution display, showing the degrees of room temperature. It usually comes in black and white colors. It is a useful gadget for you if you are an office worker and want the room temperature of your choice even when you are not at home. You can set the temperature by using your mobile phone from anywhere. The room temperature will be set to give you a cozy and comfortable feel at home. The price of this article on Amazon is AED 899.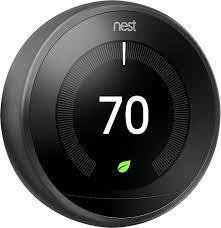 Wii Mini Airplay2 Wireless Audio Streamer
It is an app-controlled wireless device that works with Alexa, Wi-Fi, and Bluetooth connections. It can be used for entertainment purposes such as listening to music with a proper bass and musical note. No difficult procedure is required to operate this device as you can just call Alexa by your vocal command and the music will be played. You can enjoy music while doing your daily chores at home. Listening to music can be soothing so you will feel good and enjoy completing your daily work. It only weighs 40 grams; thus, it is a portable device and you can take this device even on parties and tours. it has an amazing sound quality making it a perfect gadget to enjoy music at home. it is usually operated with an Eco Alexa device.  You can set your music alarms and sleep timers on this device. It comes with a type C cable, a 3.5 mm male-to-male cable, Digital optical audio, and a power adapter. I think you should have this amazing gadget to enjoy your working life as well as music at home.